Aerami Therapeutics Appoints Joshua Ziel as COO and Interim CEO and Expands Management Team as Lead Asset AER-901 (inhaled imatinib) Advances Toward Phase 2 in Pulmonary Hypertension
Joshua Ziel, PhD, appointed as Chief Operating Officer and interim Chief Executive Officer
Gary Burgess, MD, appointed as Chief Medical Officer
Sarah Fritchley, PhD, appointed as Senior Vice President, Clinical Development and Operations

DURHAM, N.C., June 01, 2023 (GLOBE NEWSWIRE) -- Aerami Therapeutics ("Aerami"), a clinical stage biopharmaceutical company dedicated to breathing life into the treatment of serious and rare cardiopulmonary conditions, today announced new additions to its management team as the company prepares for the imminent initiation of the planned "uniPHied" Phase 2 trial of AER-901 (inhaled imatinib), in pulmonary hypertension associated with interstitial lung disease (PH-ILD) and pulmonary arterial hypertension (PAH). Joshua Ziel, PhD was appointed as Chief Operating Officer and will act as Chief Executive Officer as the company advances AER-901 into Phase 2. Additionally, the company has appointed Gary Burgess, MD, as Chief Medical Officer, and Sarah Fritchley, PhD, as Senior Vice President, Clinical Development and Operations.
"The Board and I are proud of the world-class management team we have assembled to lead Aerami and oversee initiation of Phase 2 development for AER-901, with the ultimate goal of bringing new therapeutic options to the patients with pulmonary hypertension that we serve," said Anne Whitaker, Executive Chairwoman of the Board of Directors at Aerami. "Josh brings an impressive background and familiarity with the pulmonary hypertension space, having worked closely with Lisa Yañez, Aerami's late CEO, and he has been a driving force behind Aerami's clinical strategy and execution in PH-ILD and PAH."
Ms. Whitaker continued, "We are also pleased to appoint Gary and Sarah to our leadership team. Gary has been instrumental to the development of AER-901 since conceptualization, and Sarah is a seasoned executive who brings the depth of clinical development and operations experience Aerami needs to execute on our global program in these two serious and rare forms of pulmonary hypertension."
Dr. Ziel spent the past five years focused on strategic planning for potential reverse remodeling agents in pulmonary hypertension, including PAH, PH-ILD, and pulmonary hypertension due to left heart disease. He joined Aerami in 2022 as Vice President for Program Development with oversight on strategy and execution for the AER-901 pulmonary hypertension program. Prior to joining Aerami, he held senior executive positions at Syneos Health and the WPP agency network. Dr. Ziel holds a PhD in biology from Duke University, a BS in cell and molecular biology from the University of Michigan, and completed his postdoctoral fellowship in immunology at New York University.
Dr. Burgess brings more than 20 years of experience leading clinical development in the pharmaceutical industry with a focus on pulmonary hypertension, beginning his career as clinical lead for the development of sildenafil in PAH at Pfizer. He was instrumental in conceptualizing the AER-901 development program and oversaw the clinical aspects of the completed Phase 1 study as a consultant to Aerami. Prior to joining Aerami, Gary led clinical development for multiple companies, including as Chief Medical Officer for Conatus. Dr. Burgess completed his undergraduate and post graduate medical training at the University of Stellenbosch and Tygerberg Hospital in South Africa where he specialized in Internal Medicine. He subsequently worked at II Military Hospital and at Milnerton Mediclinic in Cape Town.
Dr. Fritchley also brings more than 20 years of experience from both pharmaceutical and contract research organizations (CROs), most recently as Chief Development Officer for Exvastat, a company focused on developing imatinib as a potential treatment for acute respiratory distress syndrome. Throughout her career, Sarah has directed clinical trials for various clinical development programs in a variety of therapeutic areas, including oncology, acute respiratory distress syndrome, allergy, pain, various inflammatory disorders, and non-alcoholic steatohepatitis. She has worked in small start-up biotechnology companies through mid-sized global biopharmaceutical organizations and directed several programs within the CRO sector. Dr. Fritchley received her BSc degree in pharmacology from the University of Sheffield, followed by a PhD in immunology from Newcastle University.

About AER-901
AER-901 is a drug-device combination that is designed to deliver potentially reverse-remodeling imatinib therapy deeply and efficiently throughout the diseased tissue of the lung. AER-901 is delivered via a high-performance, handheld, smart nebulizer that controls flow rate and provides patients with real-time feedback to help optimize lung deposition of imatinib. AER-901 is being developed for people with PAH and PH-ILD, two areas with critical unmet medical need for improved treatment options.  
About the uniPHied Trial
The uniPHied trial of AER-901 represents an innovative approach to accelerate drug development to address the critical unmet medical need for people living with two serious and rare forms of pulmonary hypertension, PH-ILD and PAH. This planned Phase 2, placebo-controlled, randomized, parallel group, Proof-of-Concept study will evaluate AER-901 in addition to background standard of care therapy and enroll approximately 80 to 100 patients with either PH-ILD or PAH into 2 cohorts. Participants will be randomized in a 1:1 ratio to receive either AER-901 or placebo administered twice daily via the AER-901 inhalation device. The primary endpoint for each cohort will be the percentage reduction in Pulmonary Vascular Resistance (PVR) following 24 weeks of treatment. Changes in mean Pulmonary Arterial Pressure (mPAP) and the biomarker, N-terminal prohormone of brain natriuretic peptide (NT-Pro-BNP) will be key secondary endpoints. Exploratory endpoints such as 6MWD, changes in World Health Organization Functional Class and Borg Dyspnea Score will provide additional information in preparation for future Phase 3 development. Aerami plans to allow all participants in uniPHied who complete the 24-week treatment period to enter a long-term extension study.
About PH-ILD
Interstitial lung disease (ILD) is an umbrella term for a number of conditions that cause inflammation and scarring (fibrosis) of the lung tissue. Pulmonary hypertension is a serious complication of ILD for more than 80,000 patients in the U.S. and Europe. Like PAH, PH-ILD is characterized by high blood pressure in the arteries of the lungs. Similarly, pulmonary vascular remodeling, associated with proliferation, fibrosis, and inflammation, is believed to play an important role in PH-ILD development and progression. There is only one FDA-approved treatment for PH-ILD and estimated survival is less than 5 years.
About PAH
PAH (World Health Organization [WHO] Group 1 PH) is a rare and progressive form of pulmonary hypertension characterized by high blood pressure in the arteries of the lungs due to their narrowing or a blockage. PAH, which disproportionately impacts women and frequently during the middle part of their lives, affects approximately 70,000 patients in the United States and Europe. Pulmonary vascular remodeling leads to narrowing and obstruction of small pulmonary arteries resulting in increased pulmonary arterial pressure, which requires the heart to work harder as it pumps blood through the lungs, eventually leading to right heart failure and, ultimately, death. Currently approved therapies primarily mediate vasodilation, and despite advances in therapy, median survival remains approximately 5-7 years.
About Aerami Therapeutics
Aerami is a clinical stage biopharmaceutical company dedicated to breathing life into the treatment of serious and rare cardiopulmonary conditions. Aerami's mission-drive approach to product development draws seeks to help patients live longer and live better by combining precision medicines and advanced administration platforms to support ease-of-use and quality-of-life.
Aerami Media Contact:
Chad Whitaker
Aerami Therapeutics
cwhitaker@aerami.com
Aerami Investor Contact:
Jeremy Feffer
LifeSci Advisors
212-915-2568
jfeffer@lifesciadvisors.com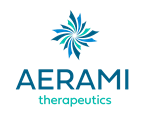 Source: Aerami Therapeutics Inc

Released June 1, 2023